Area Rugs: Modern / Contemporary Rugs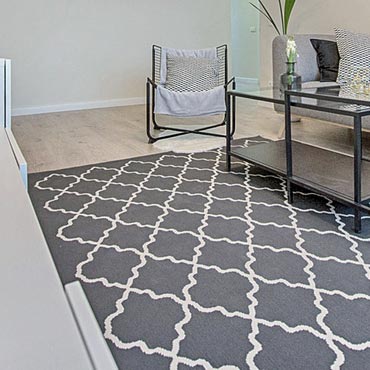 Today, hand or machine made pile rugs in graphic, contemporary designs are produced. Although those by 'name' designers and one-offs commissioned for hand-weavers are obviously expensive, cheaper massed produced versions can be very reasonable.
Brand Overview
---

---
Profile
|
Website
Balta is the world's largest privately held area rug manufacturer. The company rapidly evolved from a small family business into the Balta Group, internationally renowed as a manufacturer of afforable, high-quality rugs from Belgium. The designers at Balta are constantly striving to make their rugs stronger, more durable and more comfortable - but also more appealing and more creative. Balta's area rug collections cover a wide range of designs, sizes, colors, materials and prices.
---

---
Profile
|
Website
|
Maintain
|
Blog
Nourison is the world's largest importer and manufacturer of fine handmade oriental rugs.